[Survey] Ziggy and his dress sense
Xeros are a wonderful species and so it makes you question, why would Xeros want to wear clothes, when the majority are covered in soft fluffy fur! So let's discuss! Fur maybe who you are exactly meaning, specific markings or colours is who you are as a Xero, you can be your wild hairy self on the summer paths, the ocean or jungle so long as its what you want and what your body can handle. Im sure there are many other places that you might find a xero which may be a decider on a Xero wearing clothes, so let's connect with nature and have fun, but that doesn't always speak for the working xero, the ones who have jobs working hard to keep the planet turning. Ziggy for example, he appears to be a xero that's a scientist, so who's to say he doesn't go to work in a bright white lab coat with a matching badge this would tell all other xeros, there maybe visitors, have appointments or be inspectors. The lab coat is an identifier, it tells everyone else what his role is in the work place! Ziggy also enjoys travelling and wants to visit other planets and so his travel suit must be enough to see him through, with plenty of pockets to store personal items, a zipper to get in and out and also an air tight globe around his head so he can breathe well, as safety in a travel situation is key! I'm sure when it comes to packing his suitcase he might take with him some floral summery shirts and im bit talking human flowers, maybe theyre patterned with harvest fairy or Affocato! I'd imagine him wearing them open, with no buttons done up so his chest floof and belly pouch are visible and he can use the pouch to his advantage when shopping or stashing fruits he finds! He doesn't strike me as the kinda dude to wear shorts! But he'd definitely look wonderful in open button shirt! Let's talk about Ziggy going to a wintery place or planet (if they exist! Maybe they do, maybe they dont!) As let's be honest. In a true winter storm no one wants to walk around in floral shirts! Starting at his feet he'd have some storm boots these would have a thick rubber sole to protect his pads from any sharp cold temperatures, snow and ice. They'd be fully lined with a plant farmed wooly fleece and close up with velcro for the sake of ease, laces are too darn fiddly. His winter pants would be thick. Most likely patterned with his favourite things to match his personality, maybe beakers and vials, they'd be super cute. On his upper half he'd have a standard thermal top and covering it with a hoodie. Over his hoodie a nice thick puffer jacket, we want to be sustainable with the filling of the puffer jacket. So between the waterproof patterned fabric and the lining its actually filled with the fur of Xeros, don't panic! It's ethically sourced. I'm talking about the fur that comes out with grooming. The extra fur left on a brush, it's all saved and sent to the factory to be recreated as clothing. As Xeros already have fur it's a no brainer that it'd work as an extra thermal layer in wintery conditions! Gloves and scarfs are a must, given they have a long neck and soft pads that need protecting from any cold weather. A hat would be worn too, as I'm sure Ziggy values his head, he needs to be comfortable to function so I'm sure a cute knitted hat with extra spaces so his ears can be warm too! A fluffy baubly thing on top woukd be optional but available in all colours if he desires. The material would allow for his bioluminecant ears to still glow through! When it comes to clothing, the clothes should always be a wonderful reflection of personality.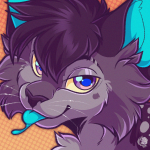 Mention This
In the rich text editor:
[thumb=5766]
In a comment:
[[Survey] Ziggy and his dress sense by FluffThatsGrey (Literature)](https://projectxero.org/gallery/view/5766)
There are no comments yet.
Comments
Authentication required
You must log in to post a comment.
Log in