All Prompts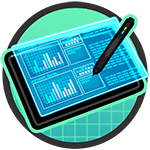 ARC Survey: 006
Ends: 1 December 2022, 00:00:00 EST (4 days from now)
Happy Twilight Carnival! How does your Xero spend the holiday? Click 'Show Details' for the rules.
Details
---
Greetings! By now I assume many of you have seen the ARC bulletin, so I figured I'd give a bit of an explanation. Part of my job here with the XERO project involves maintaining active data collection about subjects such as…well, you!

As you know, the project has evolved significantly from our initial scope. As such, one of our goals is to ensure that everyone is fitting in well and adapting to life in the Aluriza Reserve. We also are collecting any feedback you may have regarding your experiences! Such information is extremely helpful, as it allows us to view our culture from an outside perspective and see where we can adapt and grow. Your feedback also helps us with the process of introducing newly-created Xeros to their new life, so that they'll settle in smoothly. Our goal is to ensure that each and every Xero can find a place to thrive in AREZ. It's important to make sure your needs as a species are met—especially as your numbers grow!

However, I don't want this process to become an inconvenience—I've seen how busy some of you can be!—so we'll keep the surveys to a monthly release. OH—and yes, for each successful response, we'll give you access to the Lab ADC, where we keep various supplies involved in our experiments. Some of the stuff in there might be pretty hard to find elsewhere!

Anyways, thanks in advance for your time. I can't wait to see what you guys have been up to!
Dr. Naes
---
ARC Survey: 006

ARC Survey: 006
The lantern fruits are carved, the sweetsaps spiced, and the evenings are crisp; it must be Carnival time!
While we here at the ARC spend our time exploring Harbor's Twilight Carnival, many Alurizans have found a myriad of ways to celebrate all over the Reserve!
The question this time is: how do YOU celebrate it? We are ever so curious about what traditions you have taken up or what new Xero experiences you have to share and make Aluriza that much more vibrant!
---
INFORMATION
Happy Twilight Carnival! ARC Survey: 006 asks you to put your Xero in the heart of the Twilight Carnival, a time for gift-giving and laughs, where all of AREZ comes together to enjoy the cooler weather! Please draw or write about your Xero experiencing this holiday! Does your Xero like to carve traditional lanturn fruit, check out the night markets, or participate in parades? Or do they prefer a quiet Twilight Carnival where they exchange gifts with their loved ones? Maybe they like to get cozy by one of the public bonfires with a hot spiced sweetsap drink?
Here is a bit about the Twilight Carnival to get some extra inspiration:


"Time has forgotten who was first to propose the idea of The Twilight Carnival but one thing is certain: It's the one event in AREZ you don't wanna miss!

Taking place 30 days before the anniversary of the official beginning of the Alurizan Reserve, it is a celebration of many significant events: the traditional harvest season, a celebration of unity and coming together to be a greater collective.

To reflect this, a large component of the carnival revolves around getting together and sharing your culture with one another. Food, music, games, and more are all featured in a month-long celebration of the differences that make us stronger and richer in life together. While each may have their own way of celebrating the holiday, the real place to be is the Capital City, where the largest Twilight Carnival is held. Decorated with the traditional carved lantern fruits and bringing in everything from street food vendors, to traditional craftsmen and performers, it's where you can see what the Alurizian people really have to show."


When submitting your entry for this prompt, please upload your piece to our Survey Gallery here! Art & writing uploaded to the Project Xero gallery also earns 1 Prestige.


★ Don't have your own Xero yet? You can draw or write about Ziggy, our mascot! You can read all about him on his profile. You may also ask permission to use another member's Xero in our Discord. However, if you do already own a Xero, you must use your own Xero and may not use Ziggy or another user's Xero.
---

Art REQUIREMENTS
The artwork submitted to this prompt must show good effort and adhere to the following guidelines:
★ The Xero in your artwork must belong to you, or use Ziggy (or another member's Xero, with permission!) if you do not yet own a Xero!
★ The artwork for this prompt must be at least halfbody!
★ The artwork must be full-color and should have at least relatively clean lines. Shading is optional.
★ Sketchy styles are accepted, so long as the art shows good effort and does not appear rushed.
★ You may draw multiple Xeros in a submission, but the rewards will not increase.


---

Writing REQUIREMENTS
The writing submitted to this prompt must show good effort and adhere to the following guidelines:
★ The Xero in your writing must belong to you, or use Ziggy (or another member's Xero, with permission!) if you do not yet own a Xero!
★ The writing must be at least 500 words.
★ The writing must show good effort. You will not be judged on grammar or spelling, but please do your best!
★ You may write about multiple Xeros in a story, but the rewards will not increase.


---

RESTRICTIONS
★ This prompt may only be submitted once per month. There will be a new survey each month!
★ Artwork or writing submitted must be new and created by you. It cannot be traced or created on a preexisting template or base.
★ Ziggy (the Project Xero mascot) or another user's Xero may only be used if you do not currently own a Xero!
---

INSTRUCTIONS
To submit your piece for this prompt, follow the instructions below!


1. First, upload your art or writing to our on-site Survey Gallery.


2. Fill out all of the related information. Add a title and description, and from the Prompt drop-down box, select "ARC Survey". Click the "Add Character" button, and add the code for the character(s) featured in the piece. The code can be found on the character's Masterlist entry, it is the last part of the URL for their page or their number on the Masterlist. Submit the piece!


3. Copy the URL of the piece posted to the Gallery, and click "Submit Prompt" for ARC Survey.


4. Paste the URL of your piece to the "Submission URL" box. You can ignore all of the other fields in the prompt submission. The rewards are added automatically for you!


5. Submit your prompt, and wait! A member of the team will review and accept it for you. Your account will receive a notification once the submission is approved!
---

REWARDS

All survey participants will receive the following rewards for participating:
This ORB always contains 1 of the following:

This ORB will also contain 1 of the following:
Currency [10 Prestige, 1 Astatine, or 3 Astatine — varying rarity]

More coming soon?


---
The ARC Survey can only be submitted once per user per month.
THIS Survey ENDS Wednesday, November 30th AT 11:59 PM EST / 8:59 PM PST
---
Rewards
1 result found.