Joined
2 July 2021 (2 years ago)
Hey I'm Em. I am one of a few wonderful moderator for Xeros! My primary job is tending to the Galleries and being a living directory for new players! 


FAST FACTS
• My pronouns are He/Him
• I am a full time fursuit maker and artist! 

• I am a huge animal nerd. I love the color purple and mushroom hunting! 
• I hate loud noises, bigots and genrally bad vibes. I am not afraid of being direct if someones behavior sucks. 
Im active on the discord so toss me a message if you need help! 
Bank
21

52

5
Inventory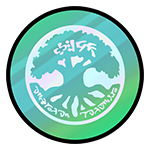 ---
Comments
Authentication required
You must log in to post a comment.
Log in