Joined
22 April 2021 (2 years ago)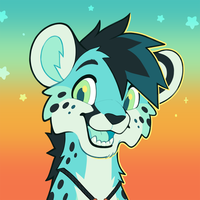 Project Xero
Project XERO is my baby! The design of the species and most of the artwork seen on this site is all by me. My personal Xeros can be found below, feel free to draw them any time!
About
Hey! I'm Nico, and I'm a full-time professional artist specializing in character design! I've been doing in-fandom work for over a decade.
I love animals, nature, plushies, fursuits, cartoons, Pixar, Ghibli, and Pokemon. I'm extremely passionate about animal rights, conservation, & environmentalism. Ask me about vegetarian/vegan food any time!
Bank
84

8

1023
Inventory




---
Comments
Authentication required
You must log in to post a comment.
Log in