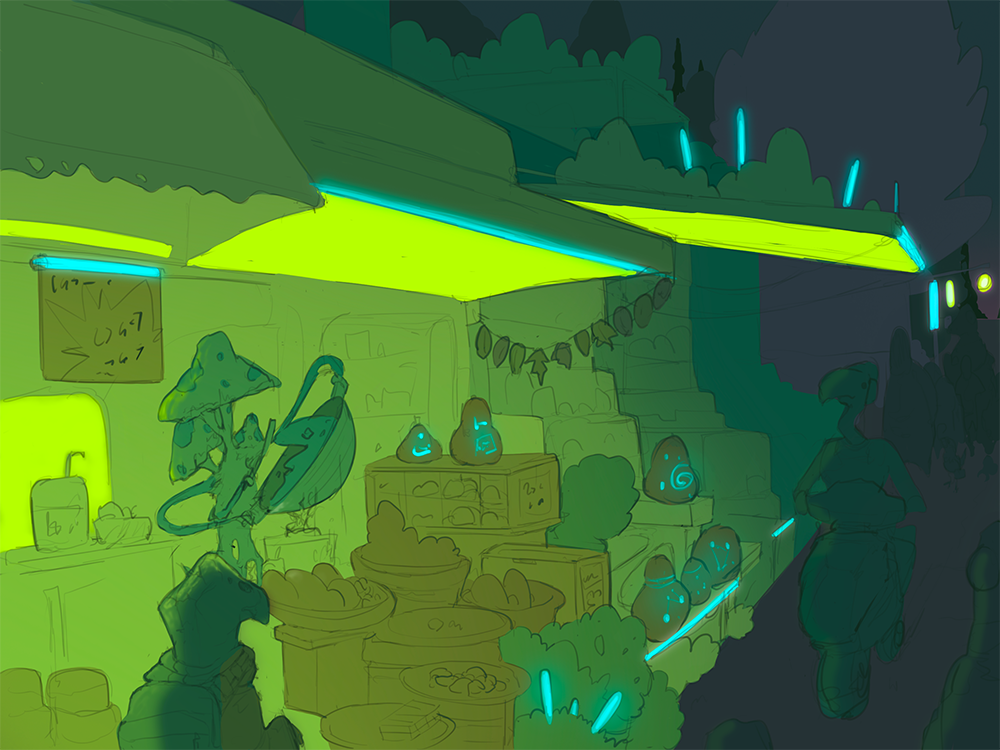 Owai-6's largest holiday!
Time has forgotten who was first to propose the idea of The Twilight Carnival; everyday life was chaos following the Battle of Owai. But one thing is certain: It's the one event in AREZ you don't wanna miss! Taking place 30 days before the anniversary of the official beginning of the Alurizian Reserve, it is a celebration of many significant events: the traditional harvest season, a celebration of unity and coming together to be a greater collective.
To reflect this, a large component of the carnival revolves around getting together and sharing your culture with one another. Food, music, games, and more are all featured in a month long celebration of the differences that make us stronger and richer in life together. While each may have their own way of celebrating the holiday, the real place to be is the Capital City, where the largest Twilight Carnival is held. Decorated with the traditional carved lantern fruits and bringing in everything from street food vendors, to traditional craftsman and performers, its where you can see what the Alurizian people really have to show.
You might even treat yourself to some of the many games and festivities, maybe even win yourself some prizes of your own!
🍃 🍂 🍁 🍃 🍂 🍁 🍃
The evening air may be brisk, but the warmth of the Twilight Carnival calls all out for celebration and fun! Taking a stroll down one of the many streets of downtown, you'll find busting market shops decorated in the traditional harvest colors and adorned with spectacle artwork in the form of eye-catching Lantern Fruit carvings. While not part of holiday lore, many people have come to wearing outlandish outfits or showing off some of their cultural dress; impromptu fashion shows are not unheard of! After you've had your fill of treats and drink, or if the quiet is more your thing, you can tuck in at one of the many public bonfires. Cozy up with a blanket and some warmed brew to enjoy the companionship of your fellow people or just relax in the crackling glow.
🍃 🍂 🍁 🍃 🍂 🍁 🍃