Traits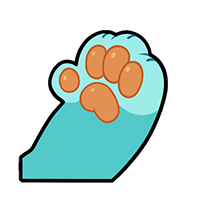 Some Xeros may have retractable claws; however this is a not a common adaptation. These claws are slightly more pointy than the standard Xero claws, but are otherwise exactly the same when not retracted inside. When not in use, they just show up as simple slits on the paws, sometimes hidden by the fur. 


If a Xero gains the Savannah Hooves trait while having Retractable Claws already present on the Xero, the limbs that turn into hooves will lose retractable claws. However, if the hooves are ever removed on a redesign, the user is always allowed to "bring back" their Retractable Claws on their Xero.
How to get this trait
This trait can be added to your Xero by giving them a
Kanin Boll
.
1 result found.